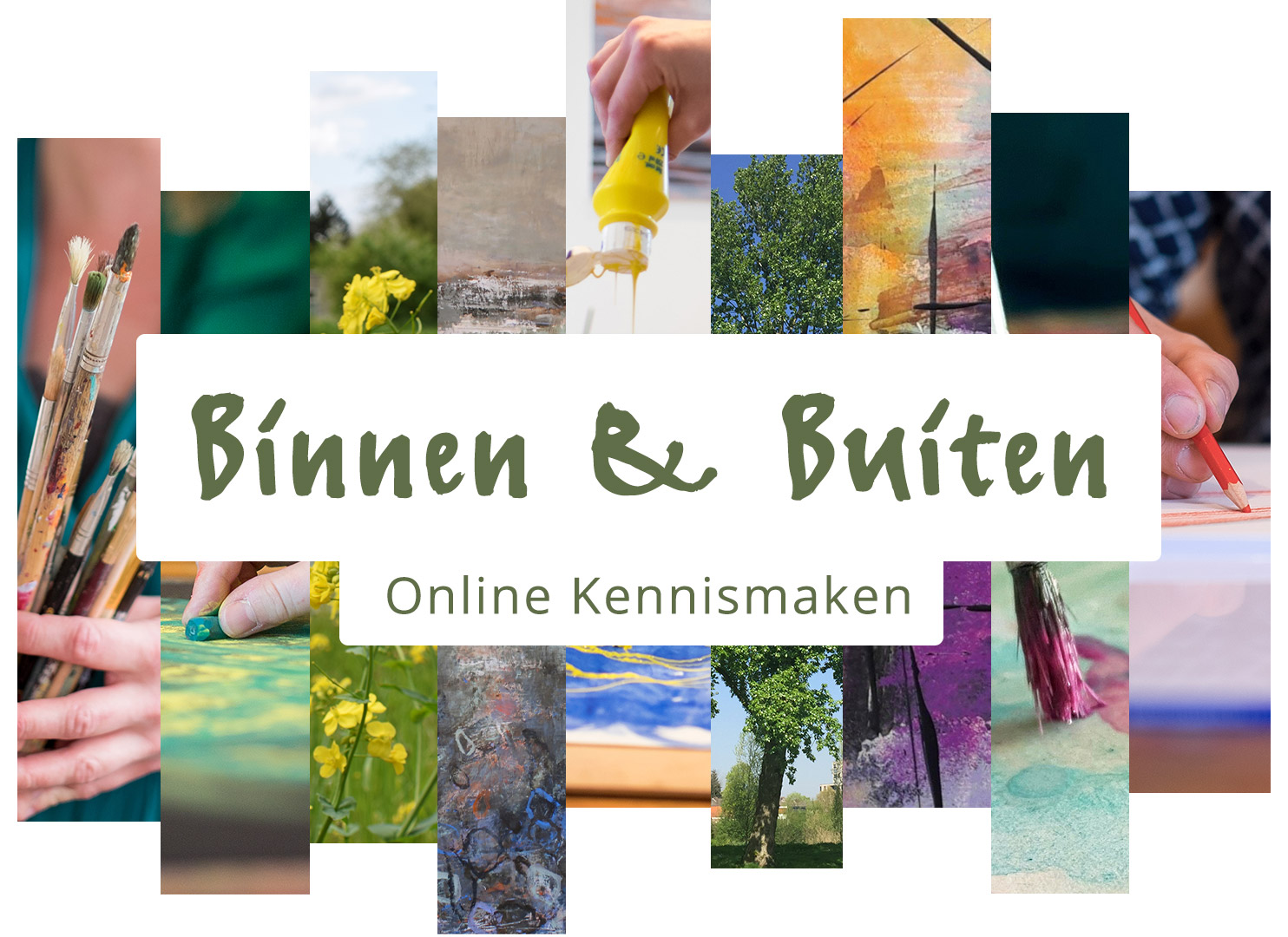 De Kleine Tiki – in het zaART park
Vanuit heel Nederland en België reizen Tiki-studenten naar onze locatie in het zaART park in Breda. Een enkele keer komen (Nederlandstalige) Tiki-studenten zelfs vanuit Duitsland of Frankrijk!
En niet voor niets! Want De Kleine Tiki biedt nou eenmaal een uniek scholingsaanbod en is ook nog eens gelegen op een prachtig natuurlijk plekje in Breda. Er wordt heel wat gewandeld door het natuurlijke zaART park tijdens de middagpauzes. Het park biedt je de ruimte om alleen of samen stil te zijn óf juist te delen met elkaar.  Benieuwd? Kijk het filmpje voor een indruk van het zaART park waarin ons lesgebouw ligt. 
Ondanks dat het lesgebouw in een park ligt, kun je het heel goed bereiken met het openbaar vervoer, de auto of de (OV) fiets. Je auto parkeer je gratis in de directe omgeving, je fiets zet je gratis voor de deur. Ook de bus stopt in de straat en brengt je korte tijd van of naar het Centraal Station. Wil je precies weten waar De Kleine Tiki ligt? Kijk dan op deze pagina. 
De Kleine Tiki – het lesgebouw
We hebben het geluk dagelijks les te mogen geven in een ruim en licht gebouw, met door ieder raam zicht op het natuurlijke en groene zaART park. In het lesgebouw zijn twee prachtig ruime lesruimtes te vinden, waar we zo graag schilderen, tekenen, boetseren, dansen, bewegen en (als het weer mag) ook zingen! De ruimtes nodigen uit om kunstzinnig aan de slag te gaan, coachend uit te wisselen en ook om jezelf en elkaar te ontmoeten.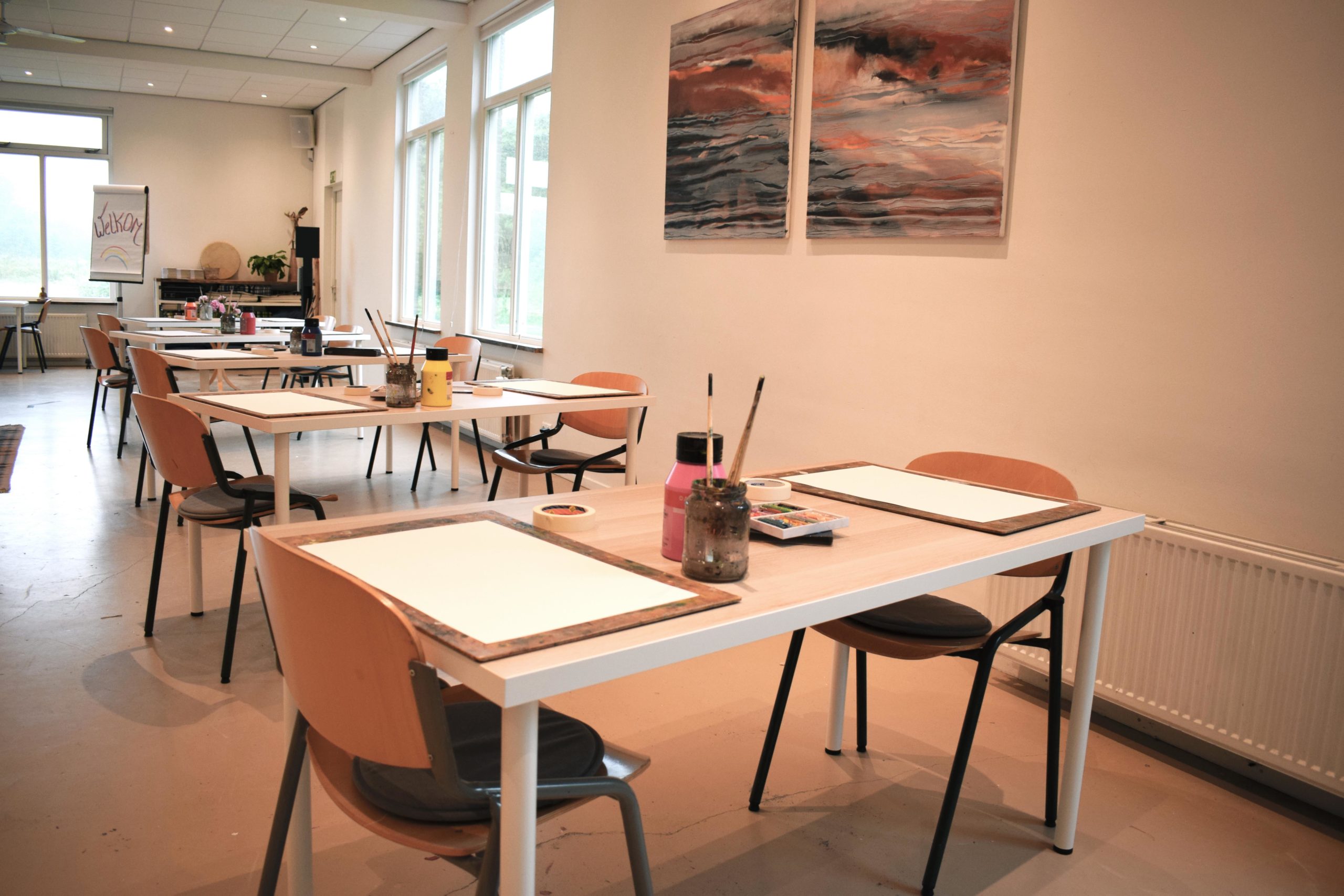 De tafels zijn gedekt!
In de lesruimte heb je een eigen werkplek aan tafel. 
Bij de start van de lesdag liggen de kunstzinnige materialen waarmee je het thema van de lesdag kunstzinnig gaat verkennen al klaar. De tafels zijn binnenkomst dus als het ware al 'gedekt'. 
Tijdens de meeste lesdagen komen er verschillende materialen en technieken voorbij. Gedurende de dag ziet je tafel er dus telkens net weer een beetje anders (en creëer je dus ook heel wat!).