Voor jouw kunstzinnige thuiswerkopdrachten heb je eigen materialen nodig.  Je hoeft echt niet alles meteen aan te schaffen. Gun jezelf wat tijd, zoek vooral materialen die bij jou passen en het hoeft echt niet veel of van de allerbeste kwaliteit te zijn. 
Bedenk telkens:  'Grote kunst leeft op geringe middelen' – Le Corbusier
Tijdens de lesdagen gebruik je de materialen die bij De Kleine Tiki aanwezig zijn.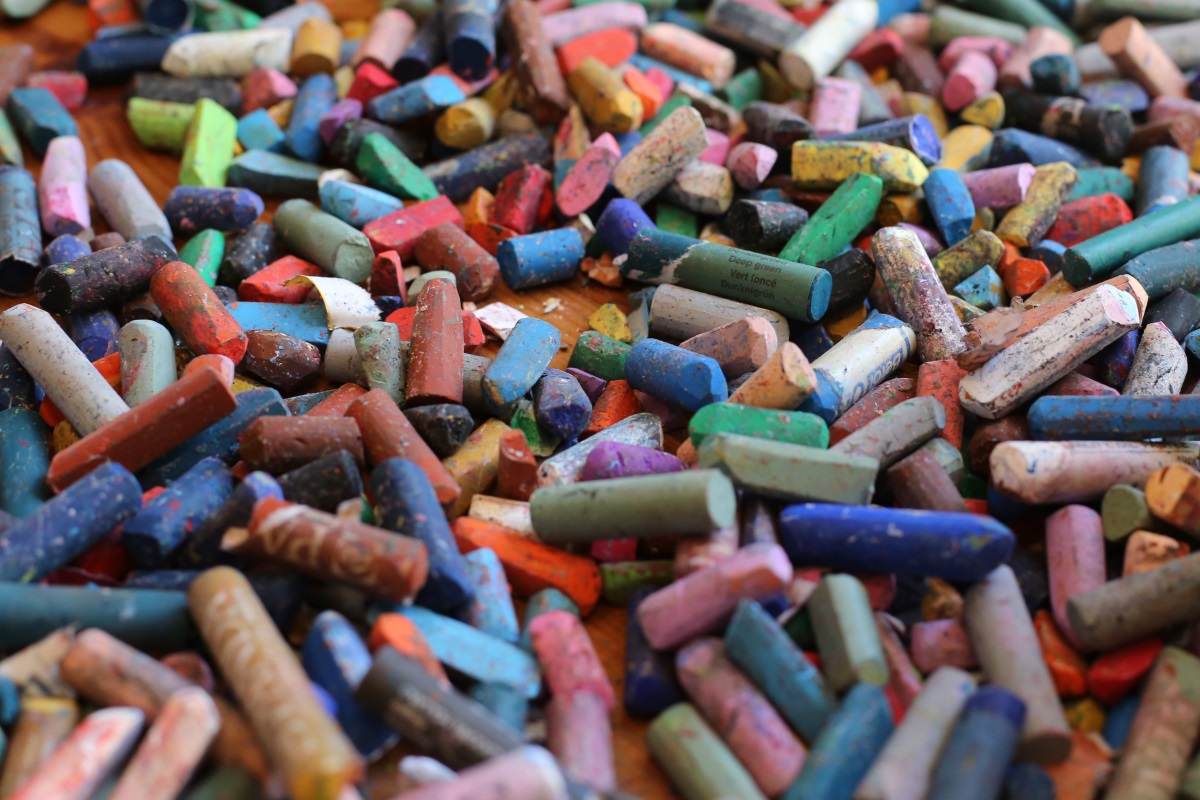 Krijt: doos pastelkrijt en een doos oliekrijt
Houtskool: 

een paar staafjes, dikte 6 tot 8 mm

Klei: 1 brood klei (fijne chamotte wit)

Doos tekenpotloden: kleurpotloden, aquarelpotloden, tekenpotloden 3B, 6B, HB.

Viltstiften: dik en dun

Inkt: Oost – Idische inkt

Kneedgum

Een rol tape: schilderstape van de bouwmarkt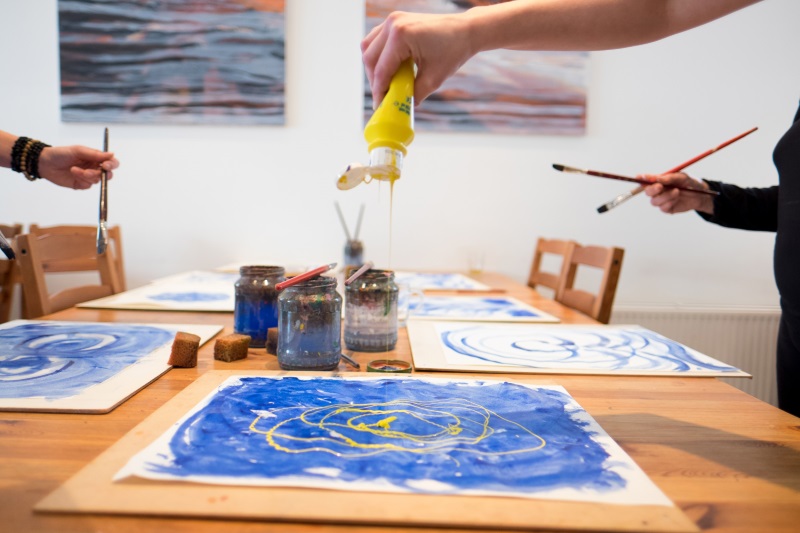 Gouacheverf of plakkaatverf: rood, geel, blauw, wit en zwart. Later kun je je palet uitbreiden.

Doos waterverf

Aquarelverf. Denk bijvoorbeeld aan de kleuren: citroengeel, karmijnrood, Pruisischblauw en indigo. Dit kun je nog altijd uitbreiden. Er zijn ook 'reissetjes' van bijvoorbeeld Winson & Newton. Daar zitten meerdere kleuren in.
Acrylverf: een set acrylverf in flacons van 250cc, rood, blauw, geel, zwart en wit.
Potje Gesso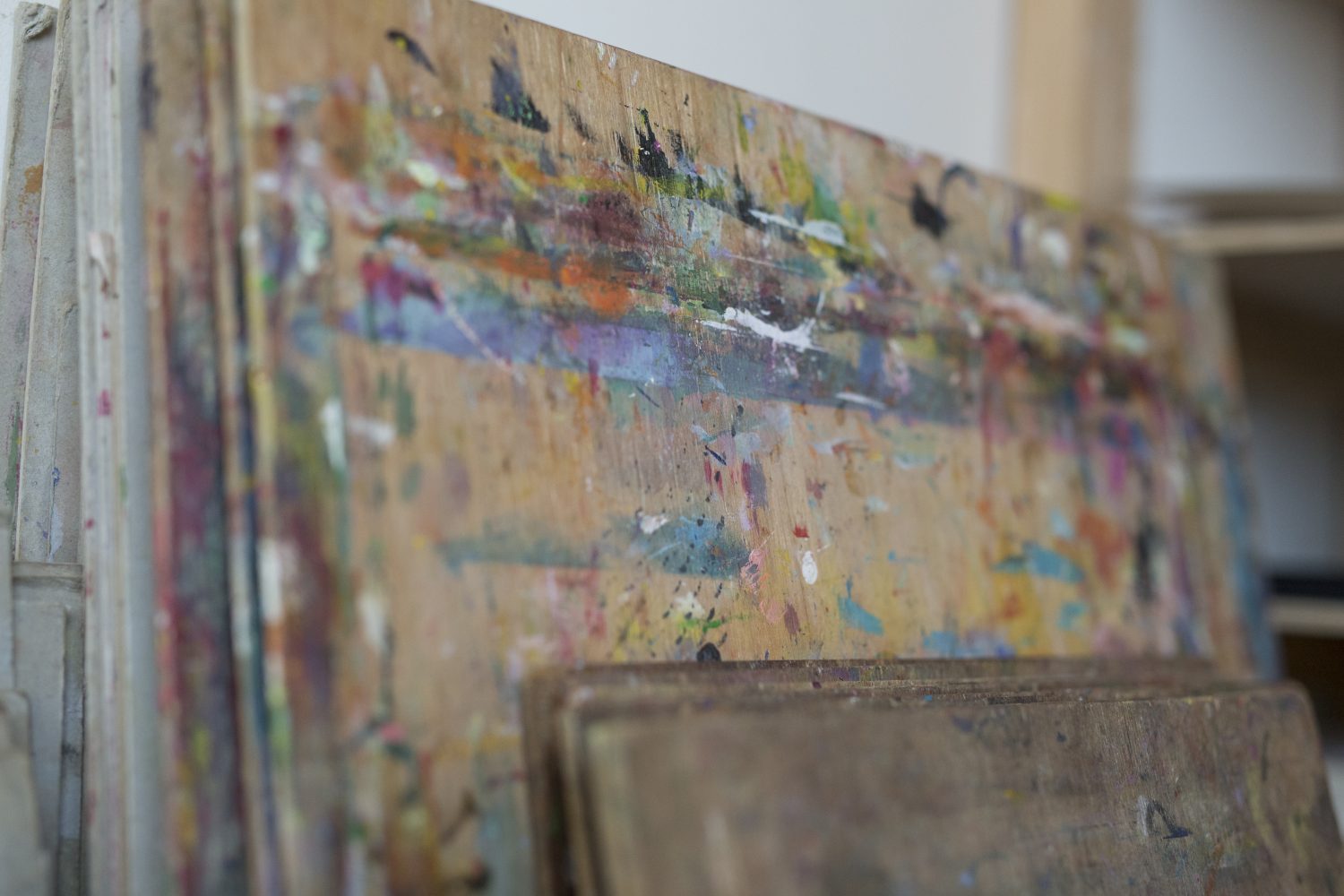 Paletmes: 

Groot en niet te smal, met ronde hoekjes

Kwasten: rond en plat. Eventueel spalters in verschillende formaten

Papier:  Verschillende maten teken- en schilderpapier; A4, A3 en A2. Bepaal zelf hoeveel en van welke dikte.

Schilderbord: Multiplex minimaal 110 x 80 cm en net iets groter dan A3 formaat. Dit gebruik je om papier waarop je gaat schilderen vast te tapen. Zo heb je een stevige ondergrond.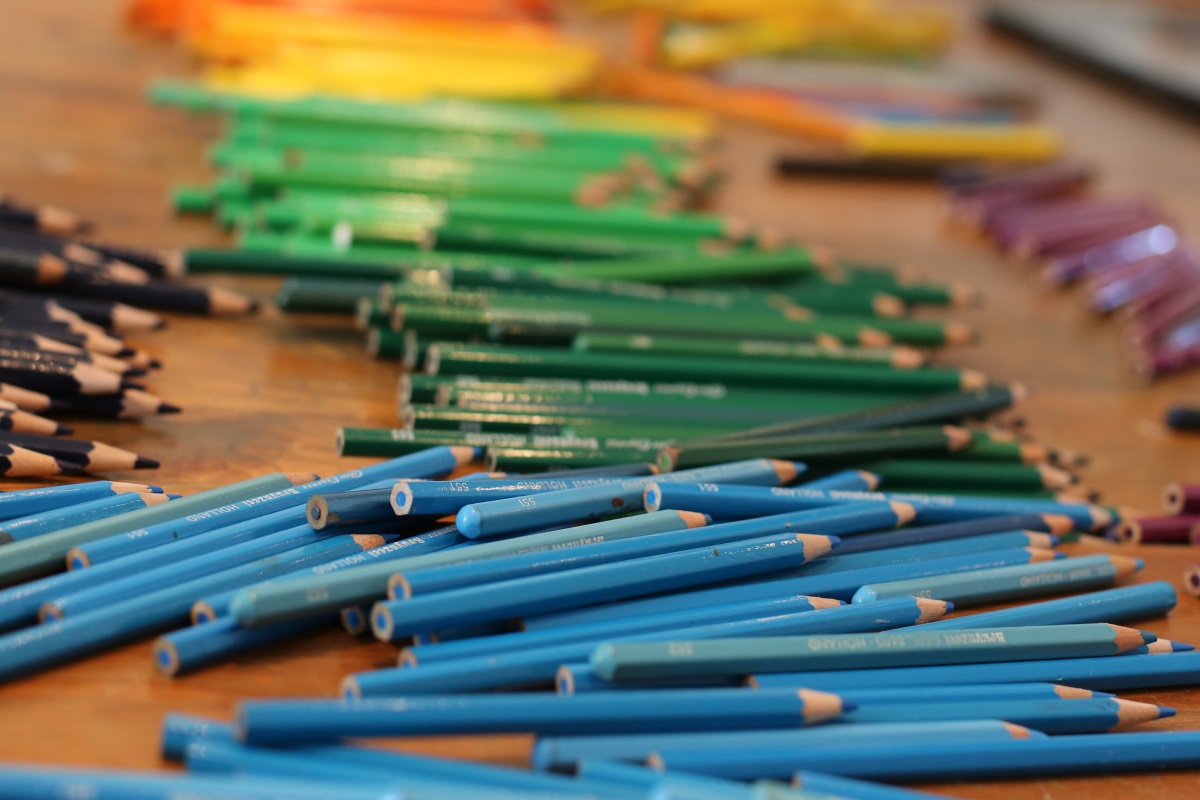 Knippen en plakken: 

Scharen, lijm, plakband en een nietmachine

Waterpotje: Bijvoorbeeld een leeg glazen groentepotje

Oude lappen:  Om te gebruiken bij het schilderen

Dummy: 

Gebonden onbeschreven boek met dik papier
Fototoestel / telefoon: Om regelmatig foto's te maken van je kunstzinnige werk. Dit is belangrijk voor je proces
Schoenendoos: Om je kleiwerkstukken in te vervoeren
Kartonnen map: Om je papieren kunstzinnig werk in te vervoeren.
Volg je de Beeldende Kunstreis of de Kunstreis van de Ziel?
Dan kan het zijn dat we je vragen om tijdens lesdagen extra materialen mee te brengen. Hier word je tijdig van op de hoogte gebracht.