We kijken weer enorm uit naar onze open dagen. De sfeer, de mooie ontmoetingen, bijzondere gesprekken en het kunstzinnig werk van derdejaars studenten dat we mogen bewonderen maken de open dag iedere keer weer speciaal.
Zondag 7 april
De eerste open dag van 2019 is aankomende zondag 7 april. Je bent welkom om een kijkje te nemen op onze locatie in Breda. Ben je al student en ken je iemand die je De Kleine Tiki ook zo gunt of lijkt het je leuk om aan vrienden, familie of geïnteresseerden De Kleine Tiki te laten zien? Dan ben je natuurlijk ook welkom. Naast de open dag van aankomende zondag staan er ook op 19 mei en op 23 juni nog open dagen op de planning. Mocht je uit het noorden komen en De Kleine Tiki wat dichter bij huis wil ontmoeten, dan ben je welkom op 26 mei tijdens de open dag op onze locatie in Assen. Alle open dagen starten om 11.30 uur en eindigen om 15.30 uur.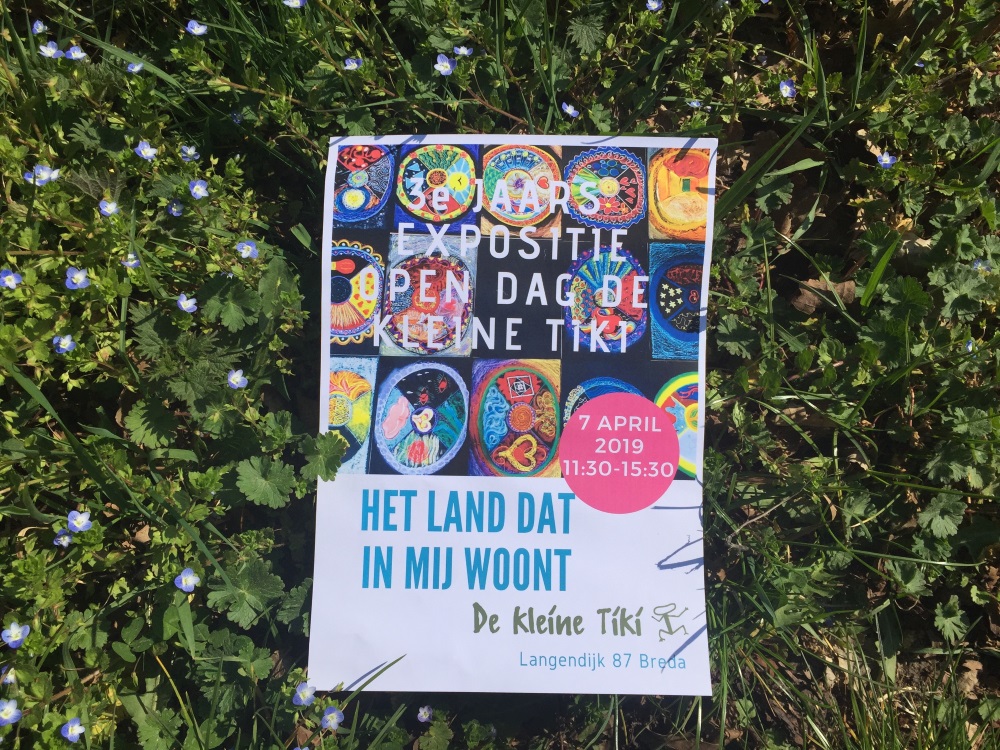 Lezing
Tijdens de open dag kun je ook een lezing bezoeken, namelijk om 12 of 14 uur. De lezing geeft je een beeld van de visie en de werkwijze van De Kleine Tiki, inzicht in de opbouw van het scholingsaanbod, je krijgt een antwoord op de meest gestelde vragen en je kunt ervaren wat het kunstzinnig werken kan betekenen voor je persoonlijke ontwikkeling.
Expositie 'Het land dat in mij woont'
Tijdens iedere open dag is er ook een expositie 'Het land dat in mij woont' van derdejaars studenten. De expositie is opgesteld vanuit de gedachte: 'achter jezelf gaan staan en voor jezelf uitkomen'. In dit bericht vind je de poster die de studenten zelf hebben ontwikkeld. Tijdens de dag zelf heb je ook de gelegenheid om de makers zelf te spreken.